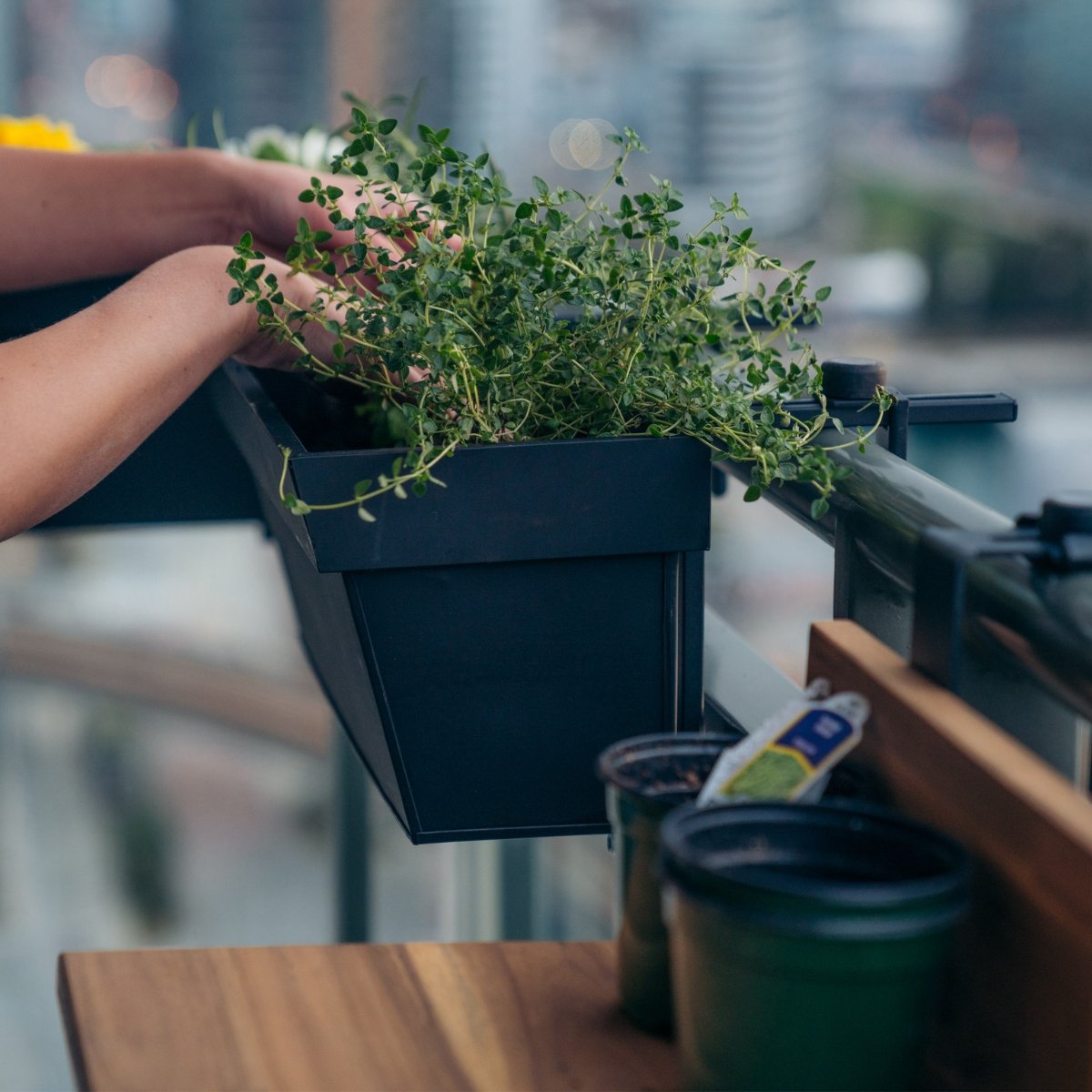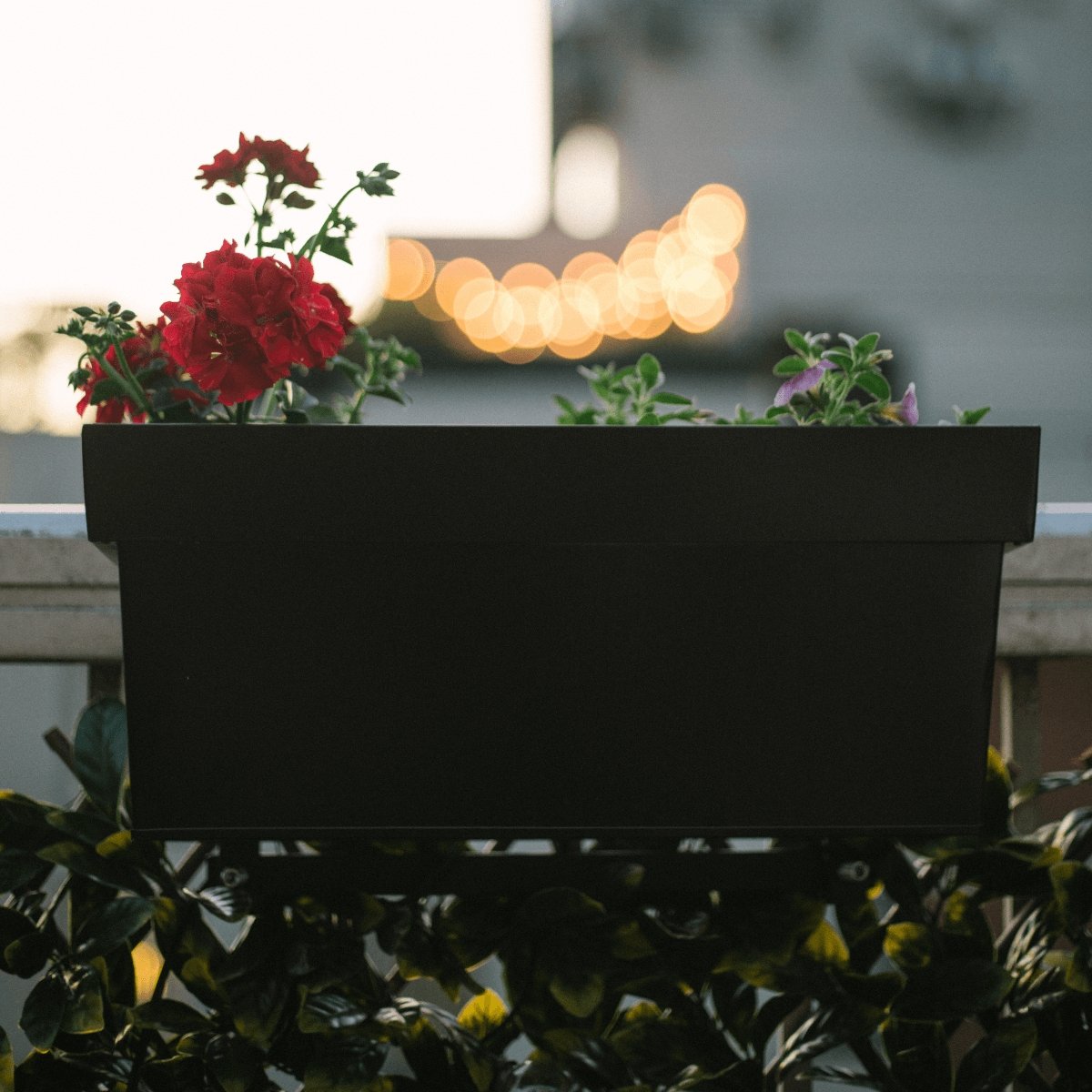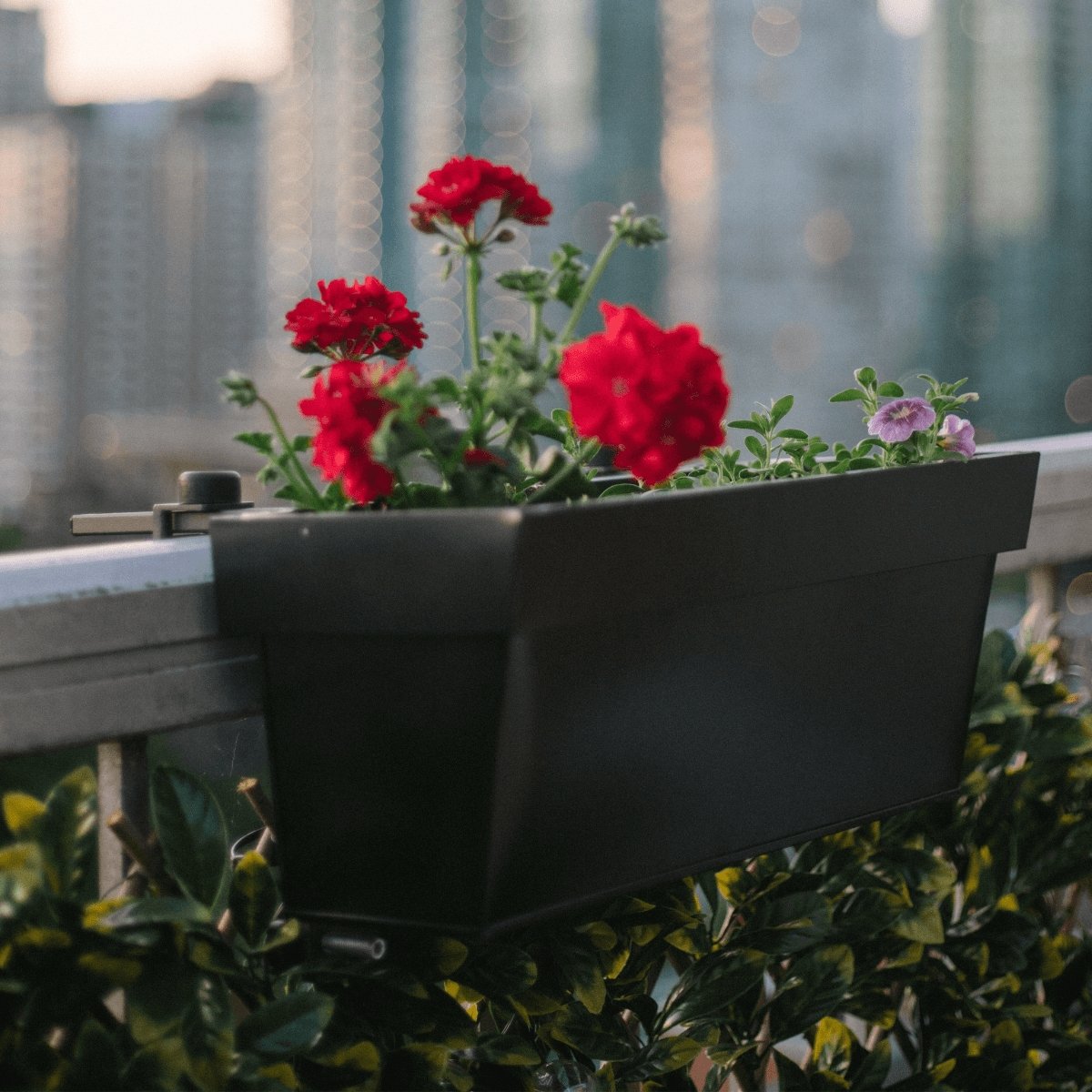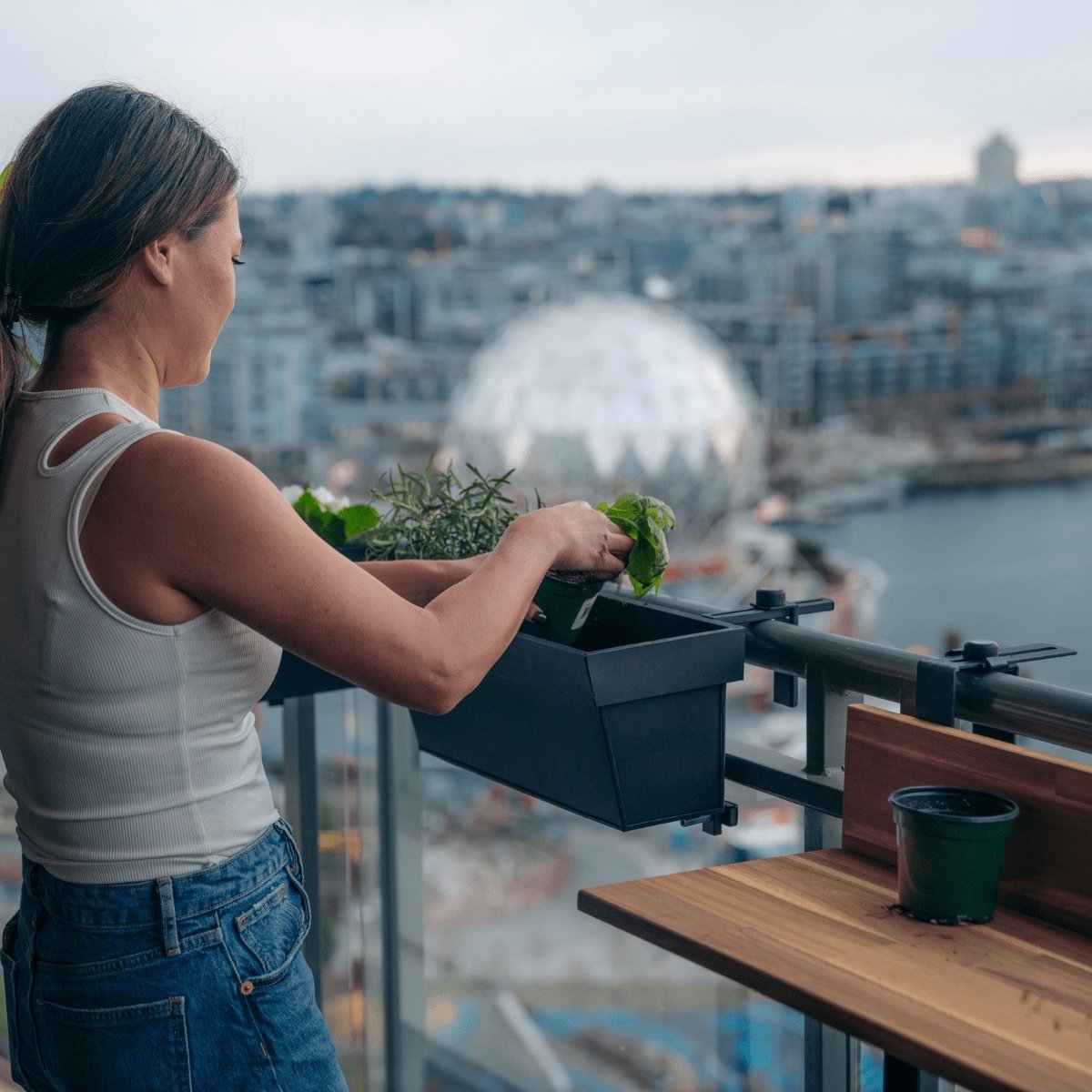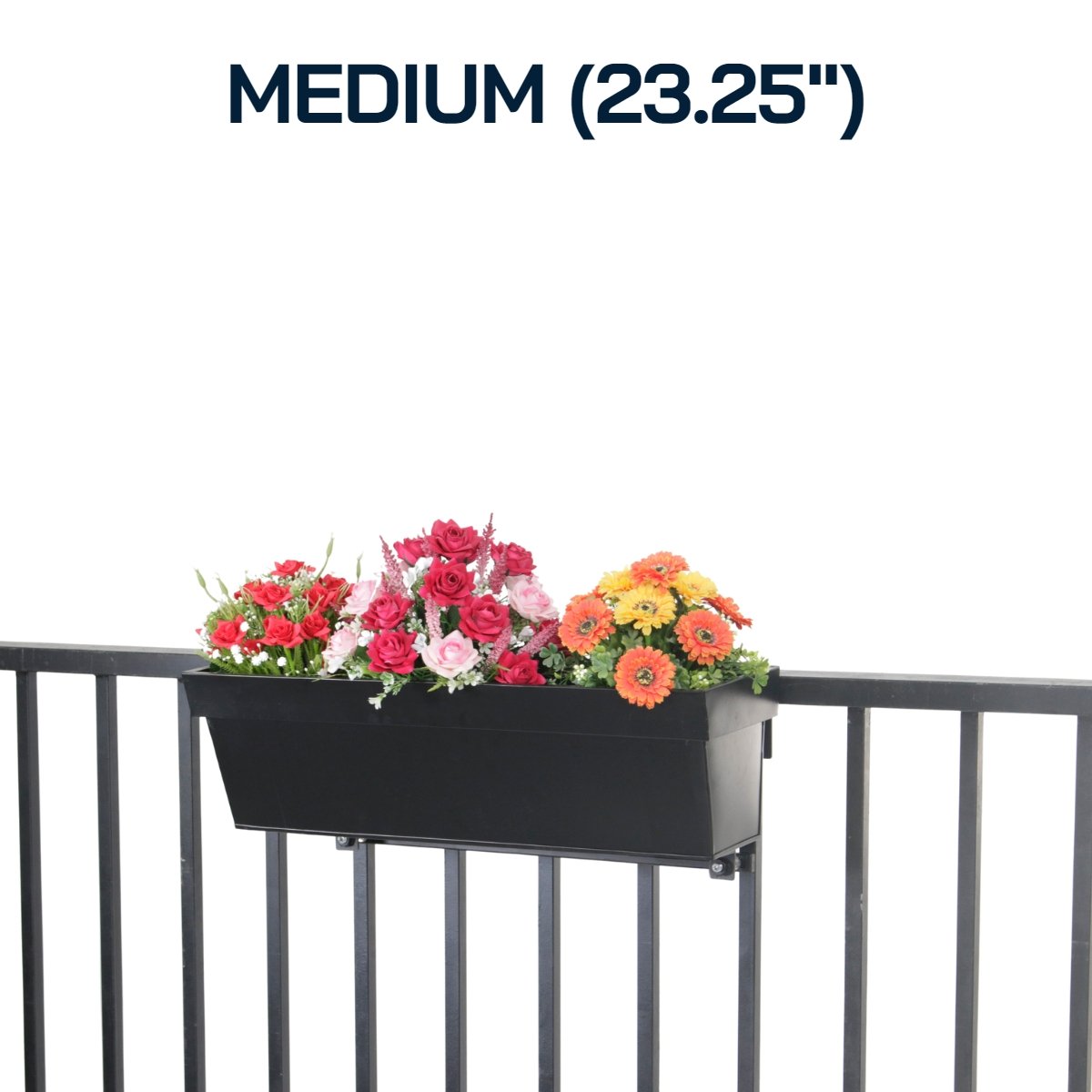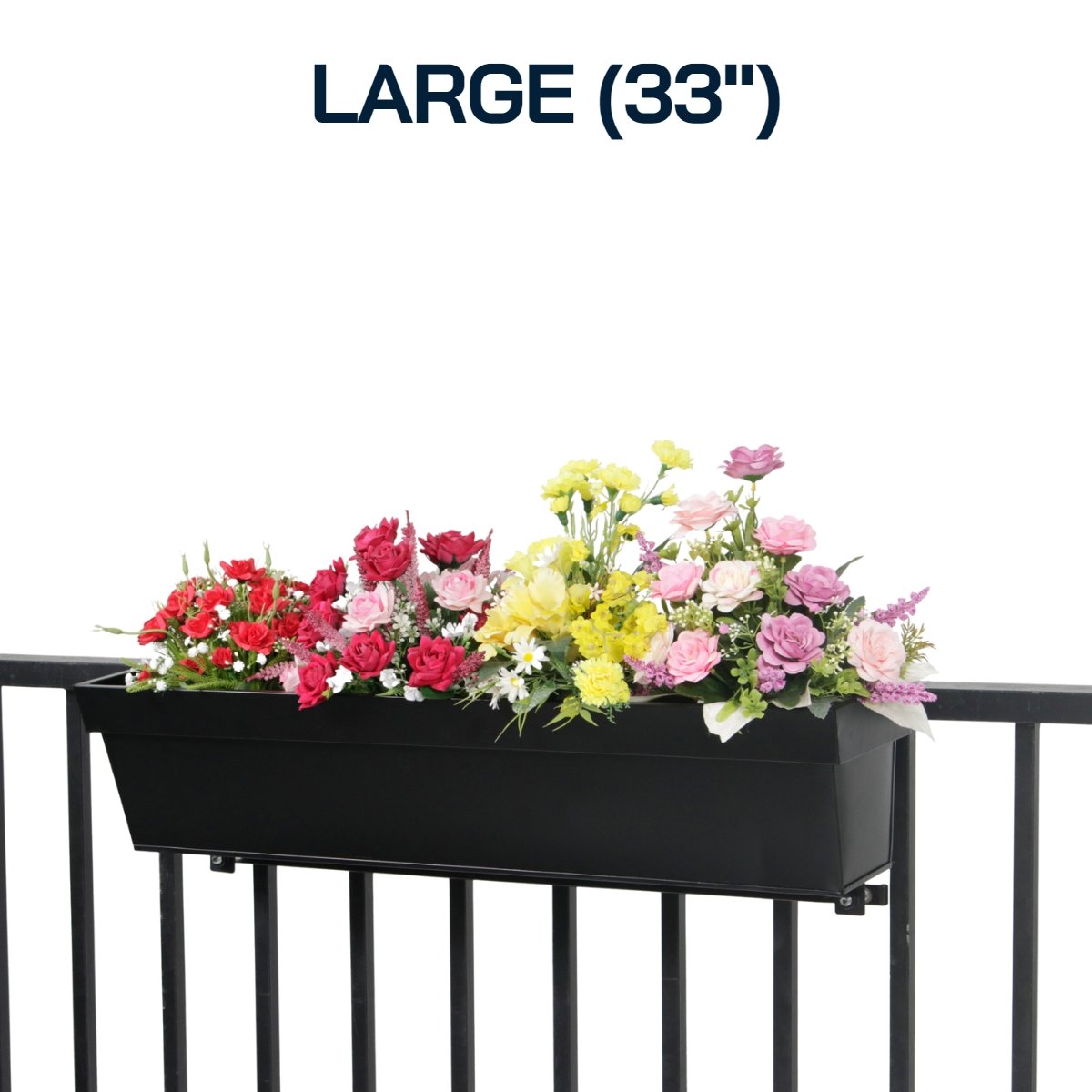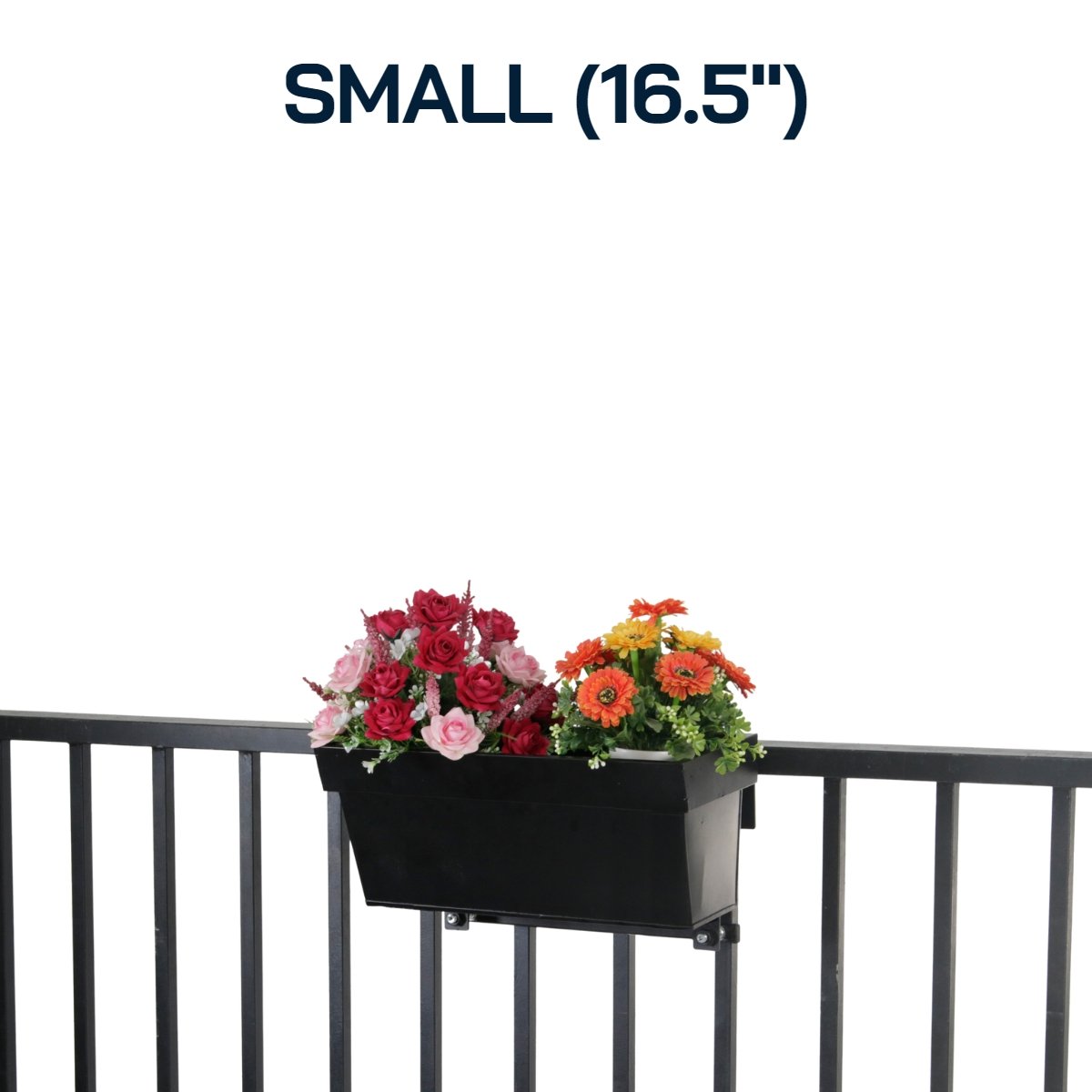 Adjustable Railing Planters
Railing/Balcony Wall Thickness/Depth: Our unique brackets clamp securely to your railing, they can adjust between 1" to 5.5"

Railing Shape Fit: Our brackets fit on both round and square-shaped railings.
Add some green to your outdoor space without sacrificing precious space with our outdoor Adjustable Railing Planters! These planters are ideal for small patios or balconies, allowing you to create your own urban garden oasis with ease
• Black, waterproof powder-coated zinc planter boxes
• Adjustable, weatherproof powder-coated stainless steel brackets
• Leveling bar to ensure your plant box is level
• Waterproof foam pads to protect from scratching railings or glass
• Drainage holes
• 5-minute assembly, tools included


Planter Dimensions (W x D x H):
• 16.5": 16.5" x 7.25" x 7.25"
• 24.25": 24.25" x 7.25" x 7.25"
• 33": 33" x x 7.25" x 7.25"

Package Dimensions/Weight (W x D x H):
• 40 cm: 17" x 8" x 8" / 4 lbs
• 60 cm: 25" x 8" x 8" / 5.5 lbs
• 82 cm: 33.5" x 8" x 8" / 7 lbs
• Wipe with a dampened cloth and a gentle cleanser and allow to air dry
• Avoid long exposure to extreme temperatures or drastic temperature change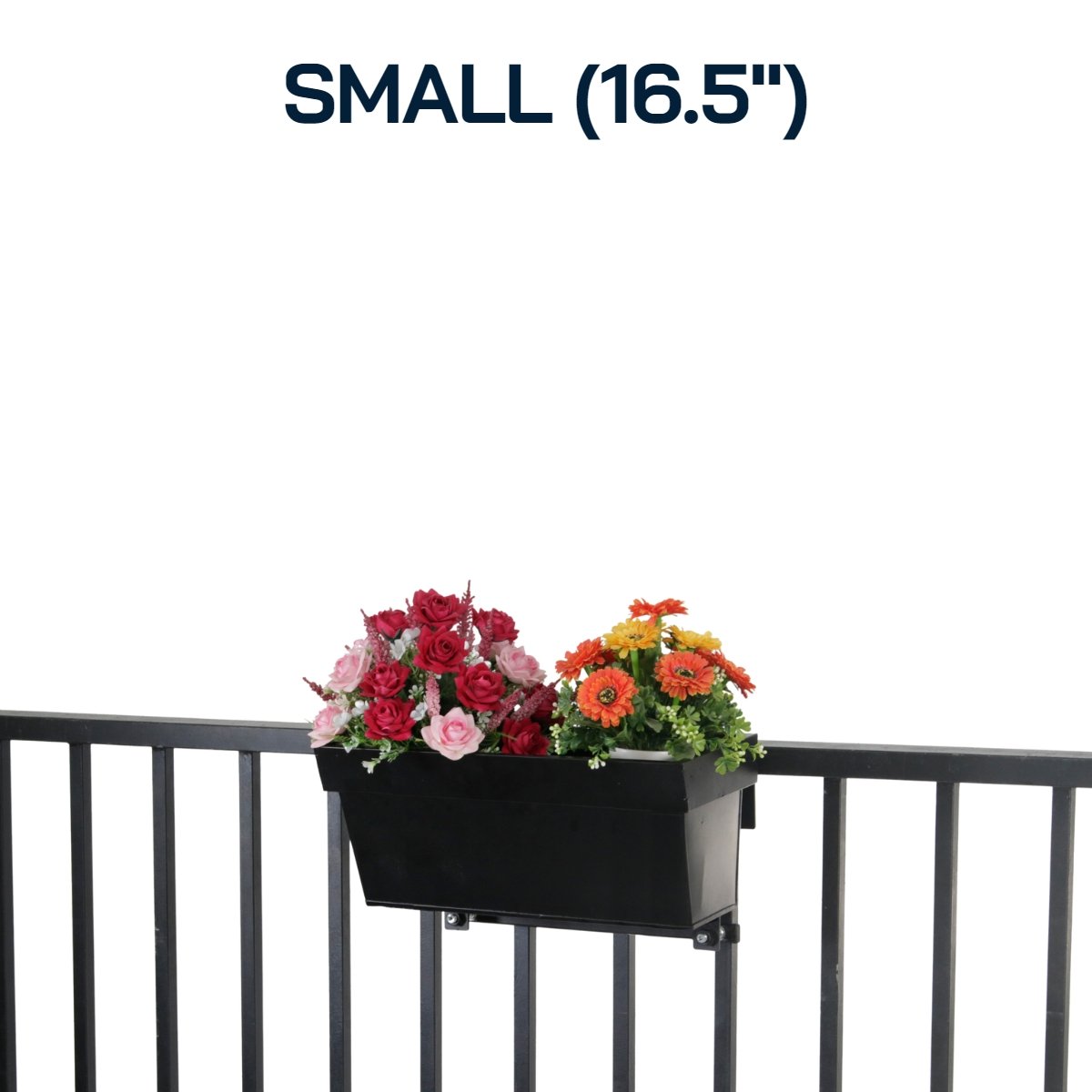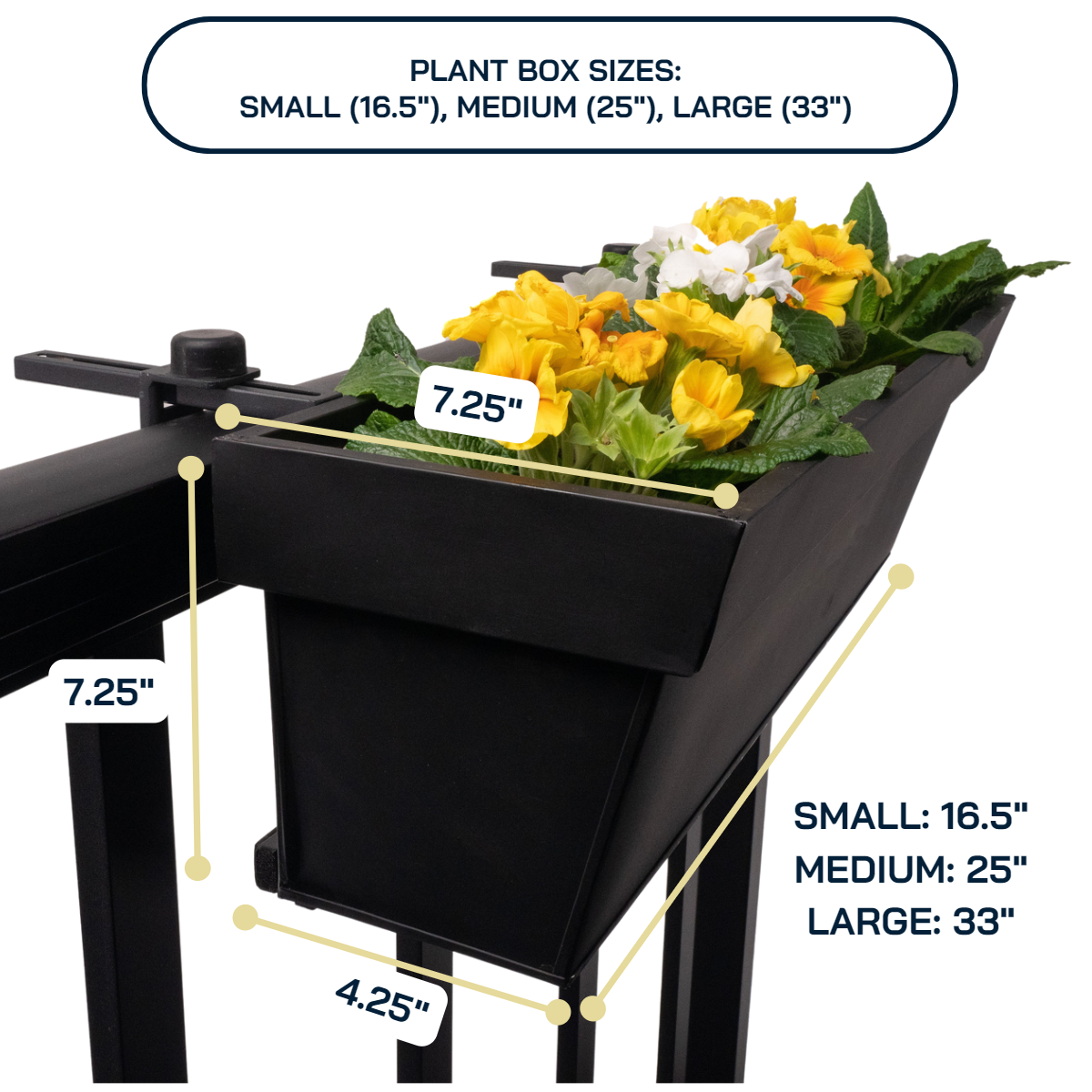 Urban gardening made accessible for small spaces
over 6000
customers spending more time outdoors
This product has no reviews yet.
Have any questions that can't be answered on our website? Or want to send us a picture of your balcony ?
Contact Us