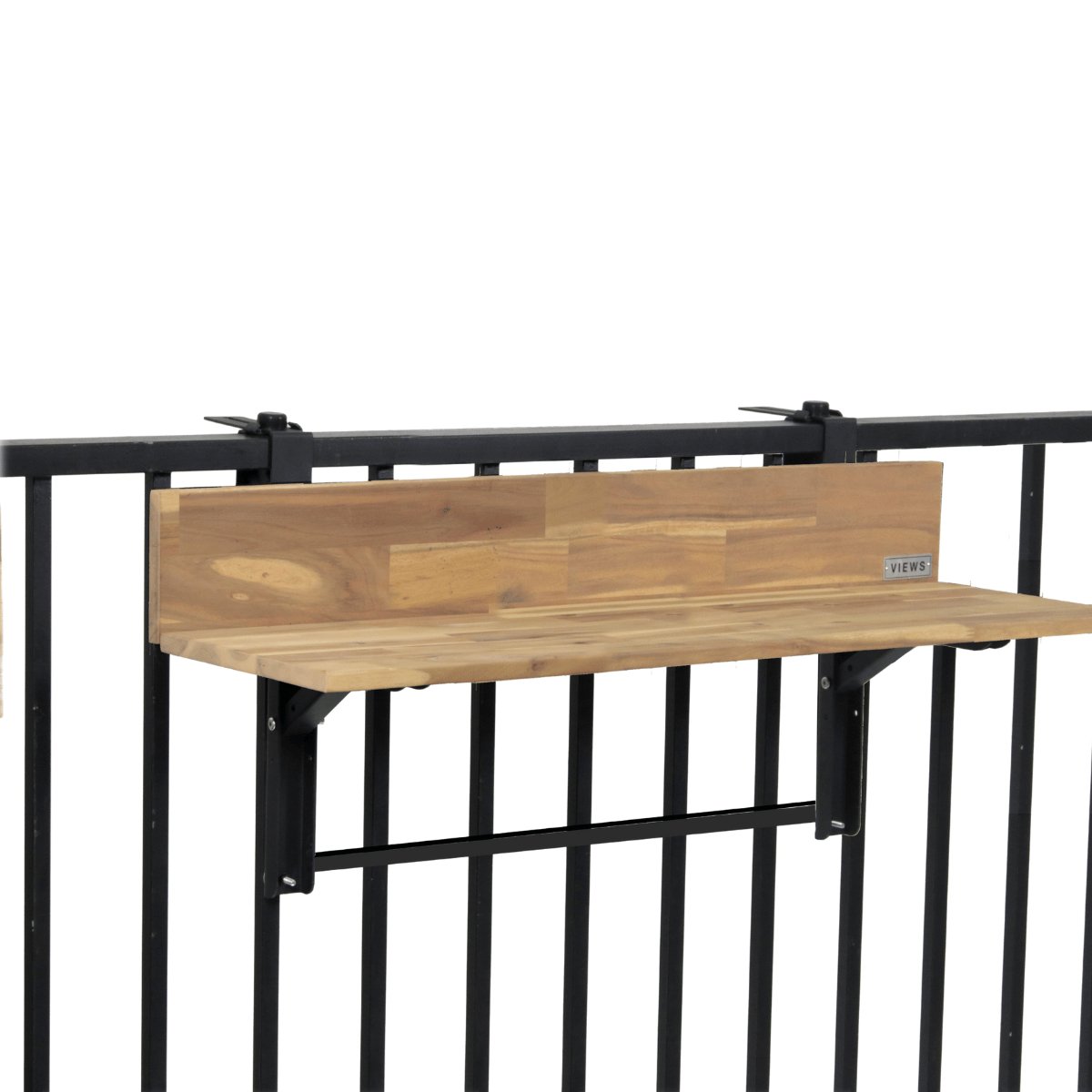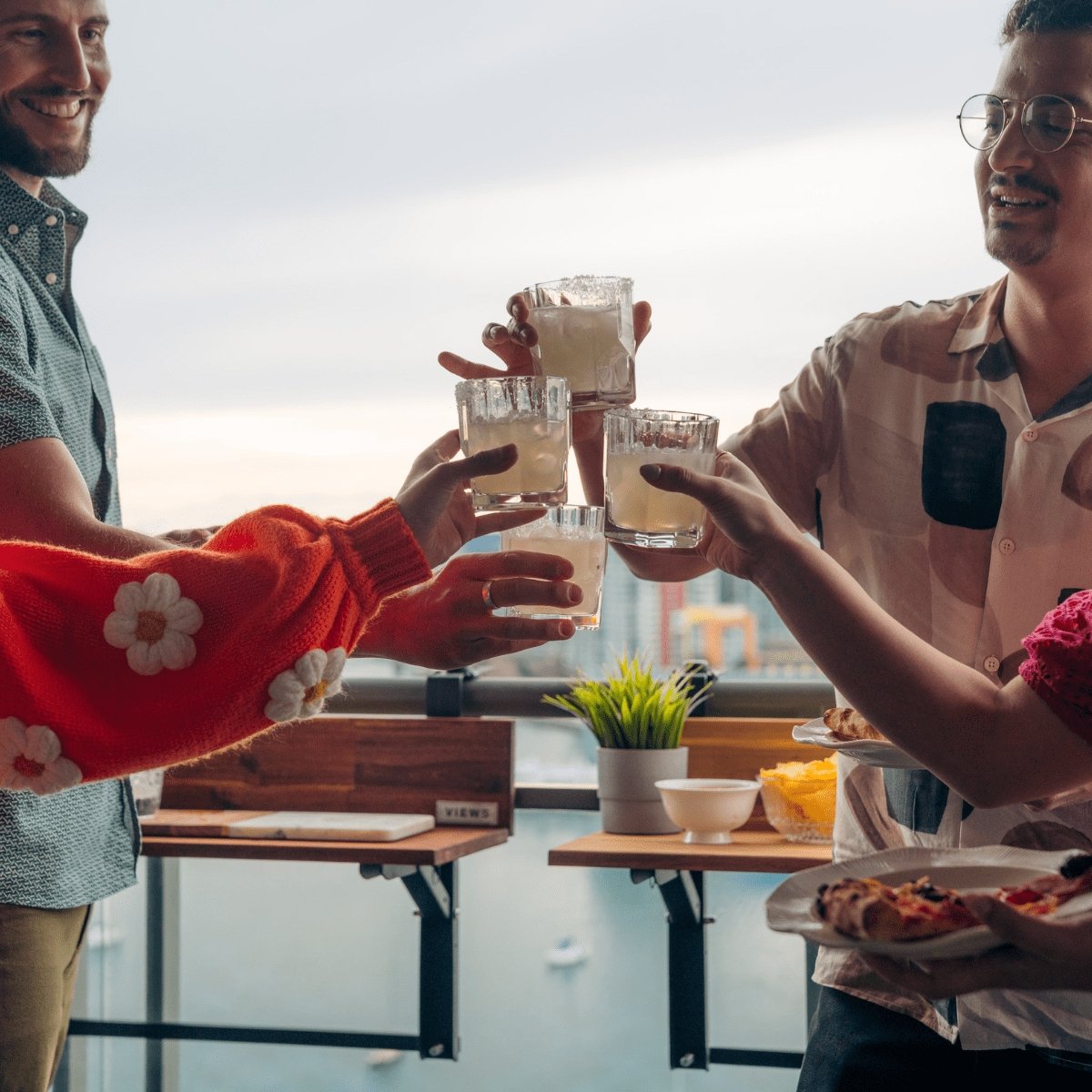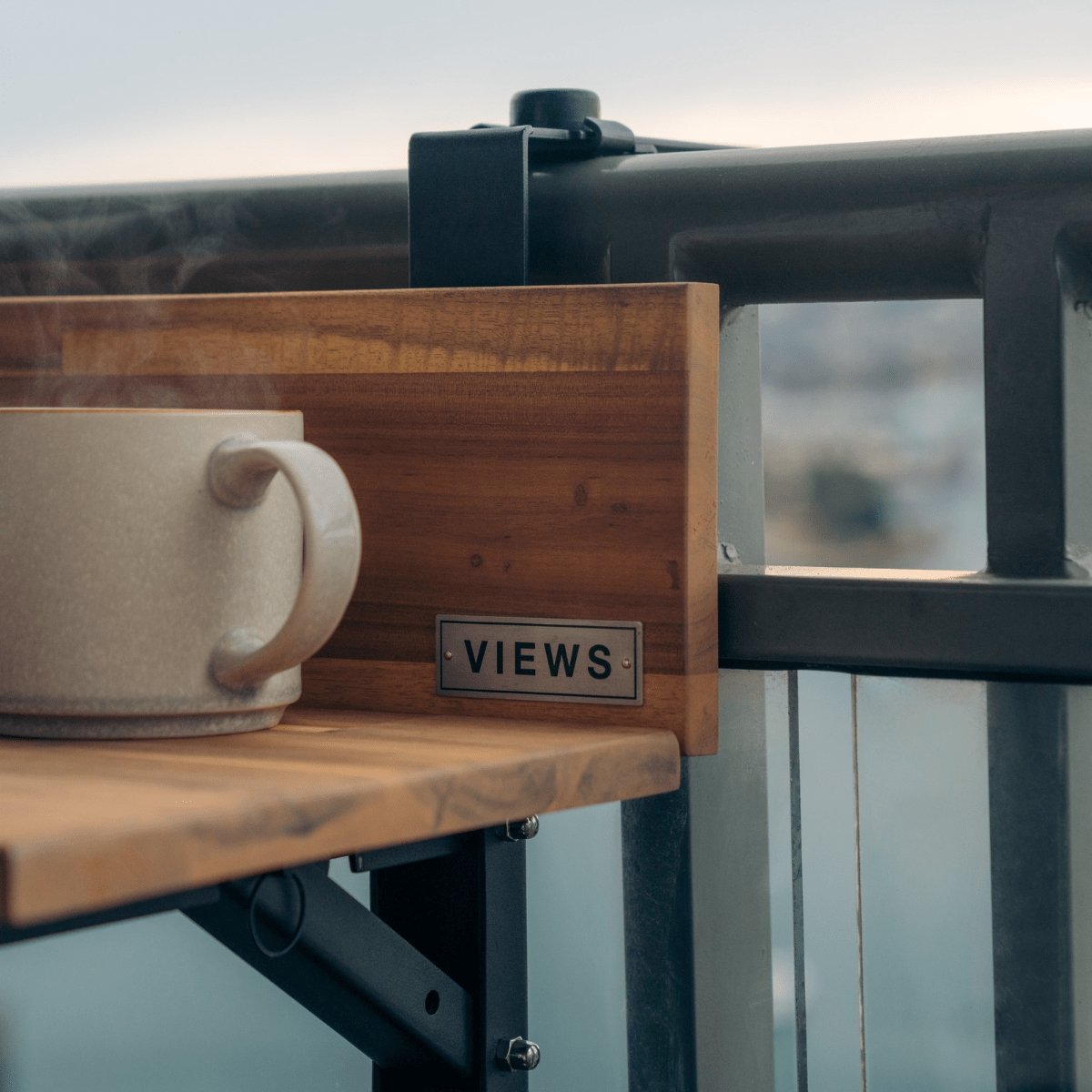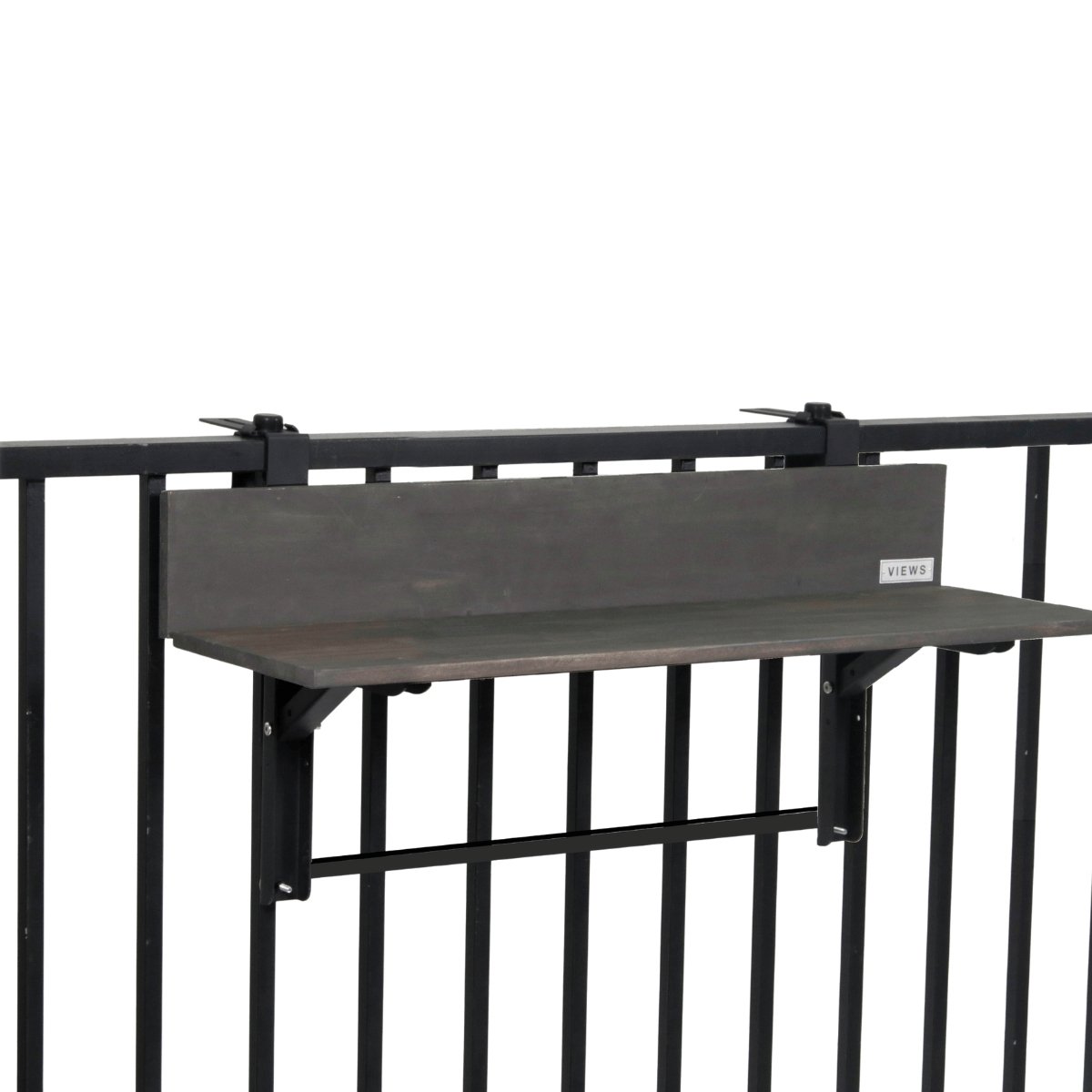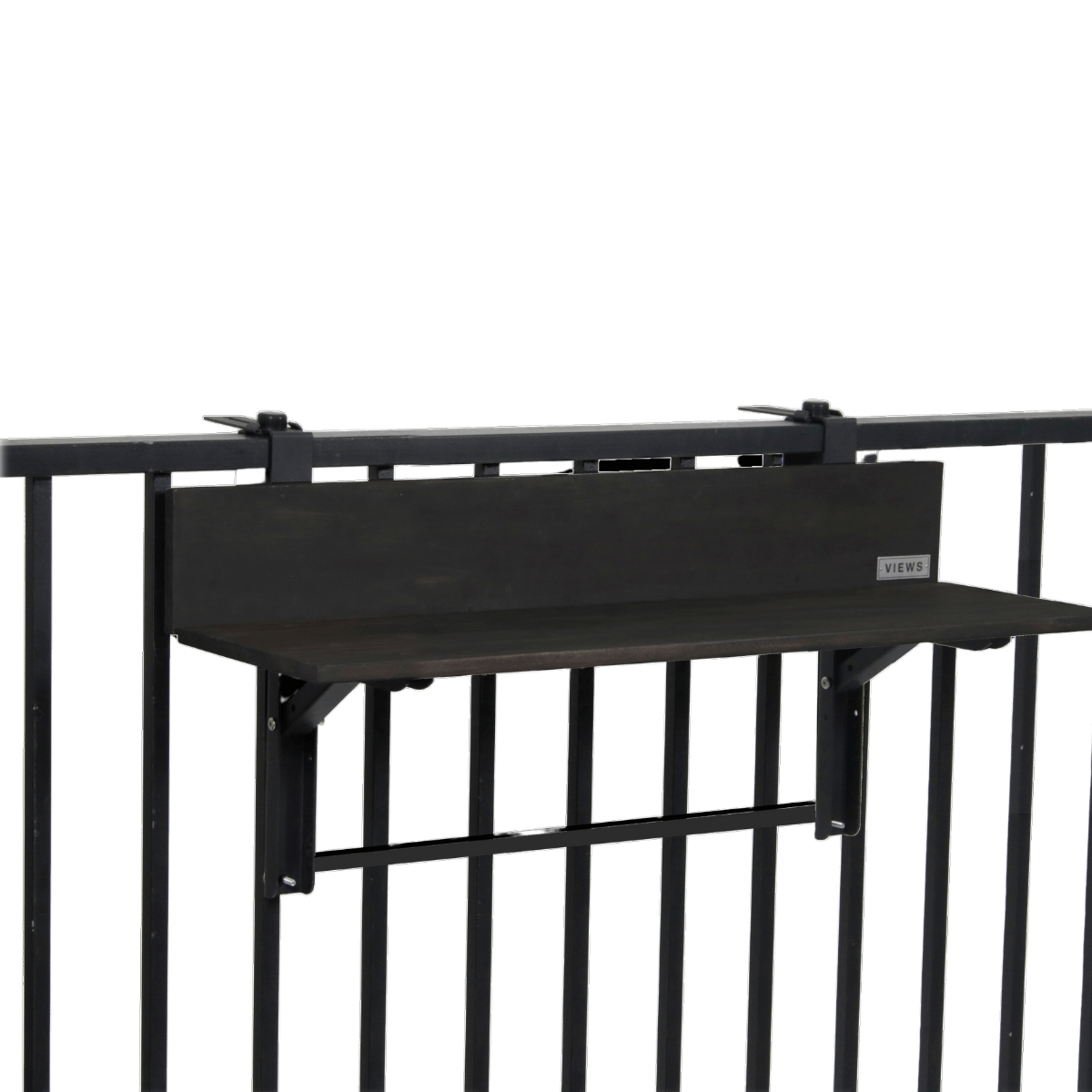 Balcony Bar Mini
Railing/Balcony Wall Thickness/Depth: Our unique brackets clamp securely to your railing, they can adjust between 1.75" to 6.25"

Railing Shape Fit: Our brackets fit on both round and square-shaped railings.


The 'balcony bar mini' comes with a leveling bar allowing it to stabilize against only one vertical post. It is our most universal fitting outdoor bar top table made to fit the majority of railings. The 3 Ft Bar top for all occasions. For morning coffees, work-from-home, happy hour, and dinner dates.
• Acacia wood bar top, weather protected with an environmentally friendly finish with 0% VOC
• Adjustable, weatherproof powder-coated stainless steel brackets
• Folding bar top, for more space!
• Leveling bar to ensure bar top is 90° and level
• Easy set-up. You'll need a Phillips-head screwdriver or power drill to assemble the bar top.
• Character and grain of the wood will vary for each piece
Bar Top Dimensions (W x D x H): 36" x 12" x 1.5"

Fits laptops and dinner plates easily.

Bar Top Height: 7" from the top of your railing

Box Dimensions/Weight (W x D x H): 37" x 15" x 4" / 18 lbs

Weight Capacity: 30lbs
Our counter height 'Seven Stools' fits most standard balconies and comes in matching colors to the bar.

Note, the bar tops sit 7" below your railing height. Measure your balcony to double-check that these stools will work for you.
• Wipe with a dampened cloth and a gentle cleanser and allow to air dry
• Protect with a Views Balcony™ weather cover in inclement weather
• Avoid long exposure to extreme temperatures or drastic temperature change
• Small cracks and fissures may develop with changes in humidity and temperature. This is a natural, uncontrollable characteristic of solid wood furniture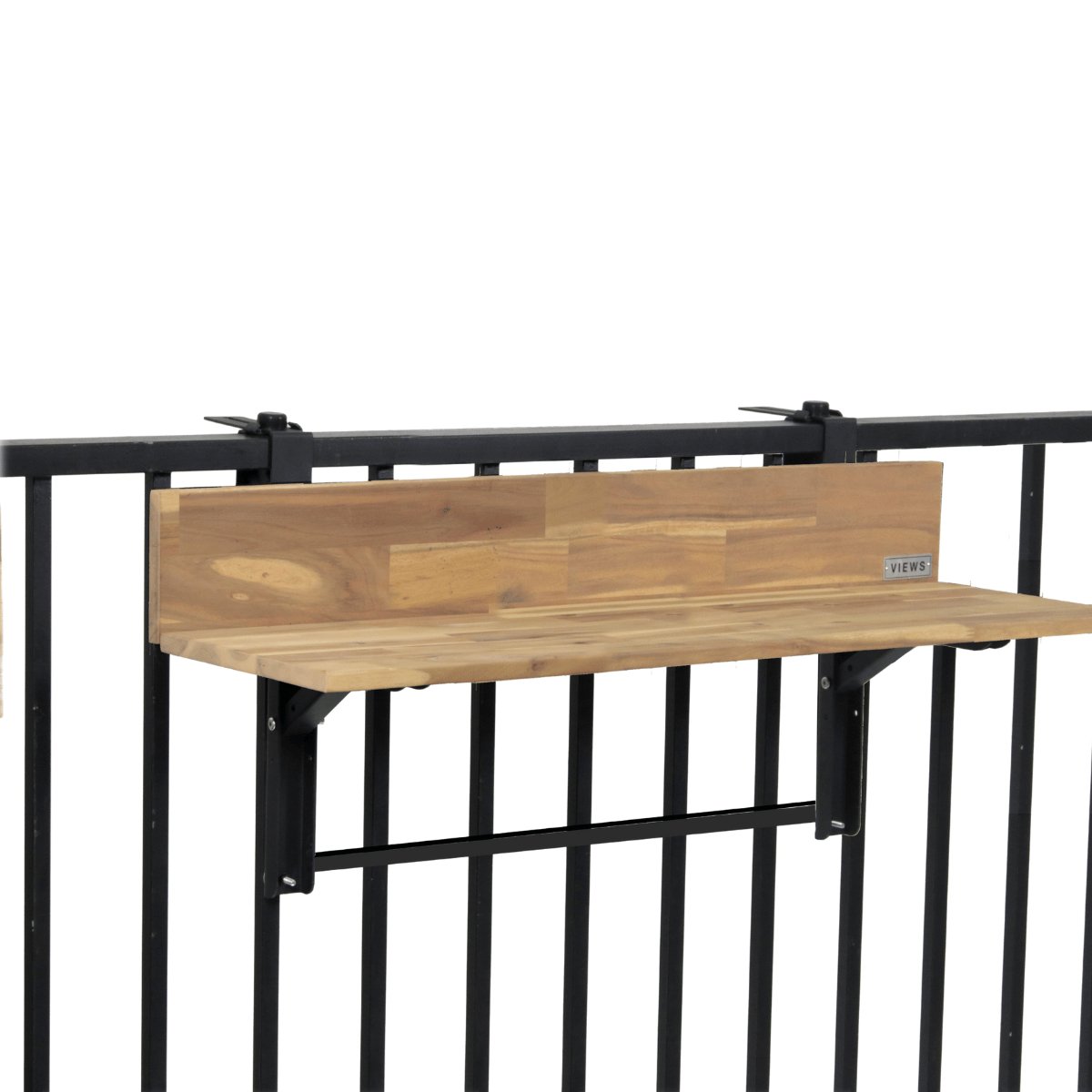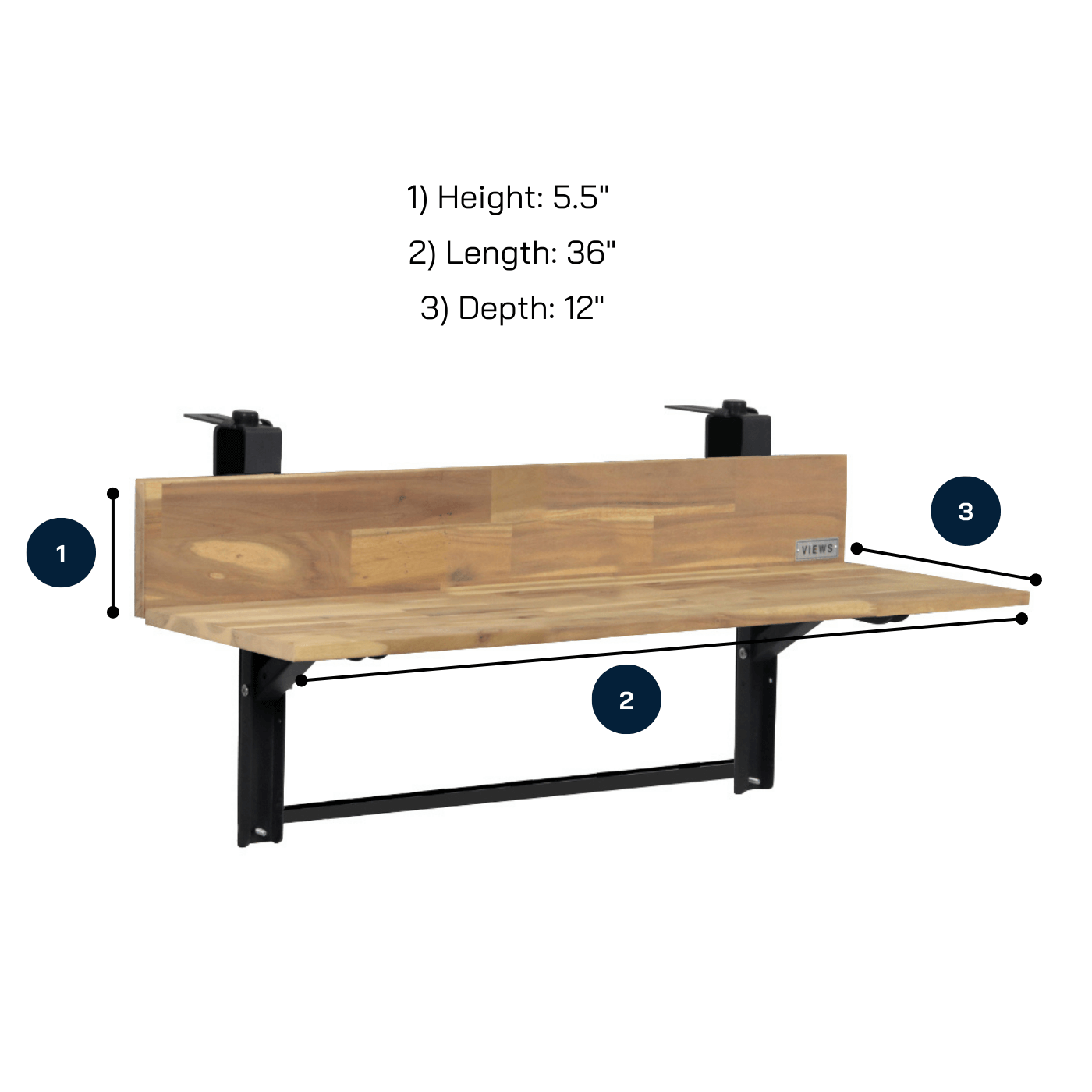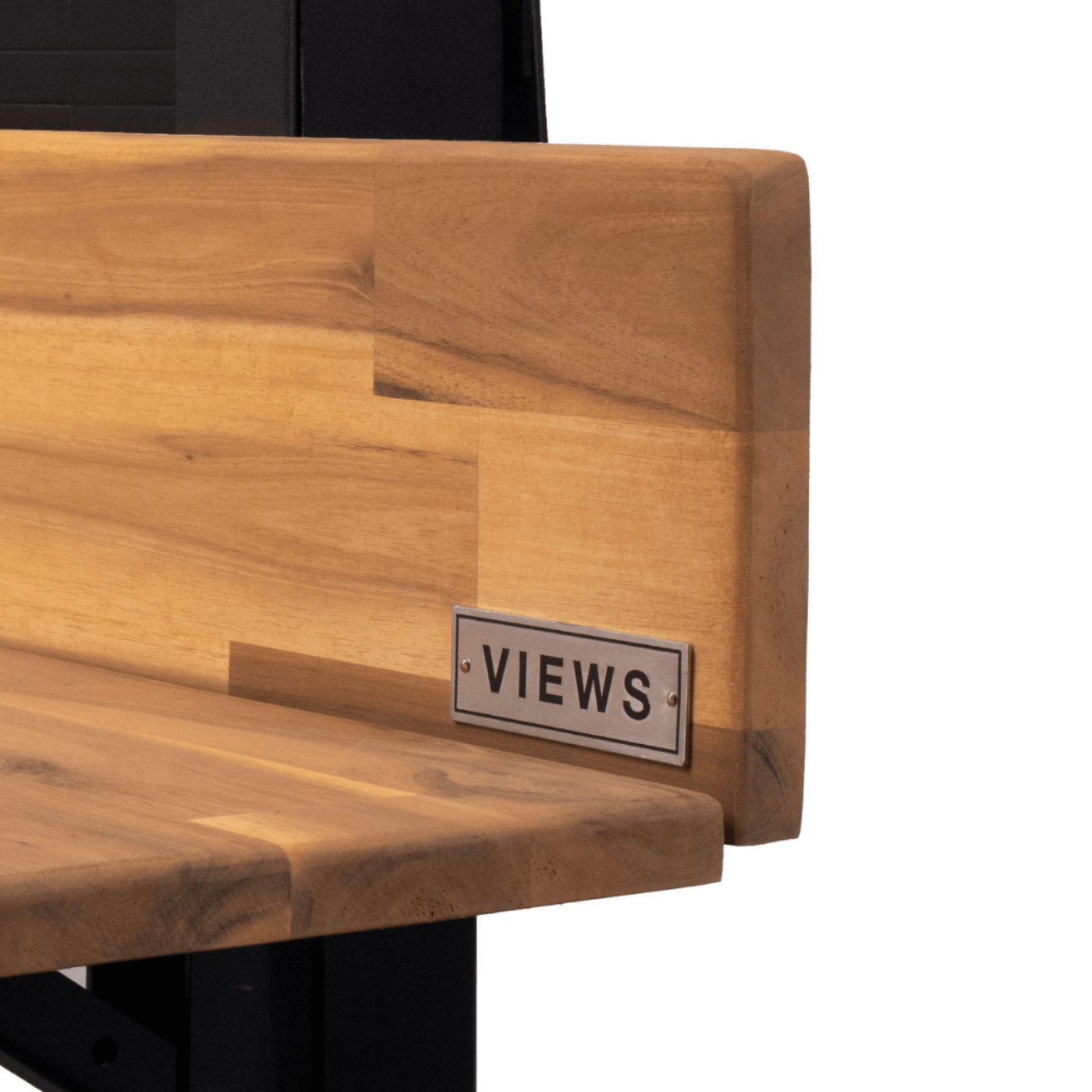 Premium Acacia Bar Tops
Weather protected with an environmentally friendly stain with 0% VOCs
Transform your balcony in minutes
Easily turn your boring balcony into a bar with a few of our best sellers, including the balcony bar and stackable bar stools.
Before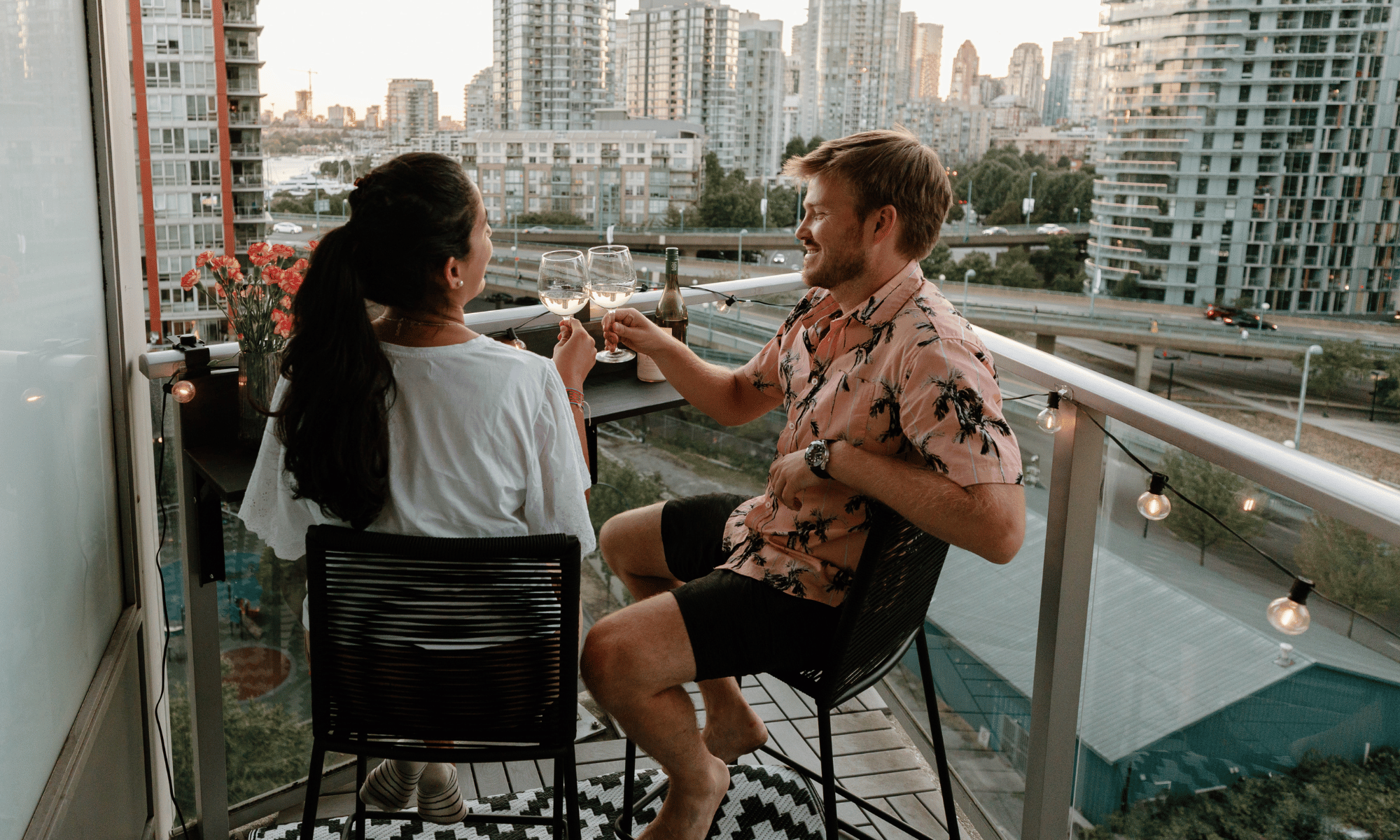 After
It may be mini, but it's got big functionality
over 6000
customers spending more time outdoors
This product has no reviews yet.
Have any questions that can't be answered on our website? Or want to send us a picture of your balcony ?
Contact Us